Update on what's going on with us..
Hi all,Sorry it's been so long once again, but Ho Chi Minh City is keeping us very busy. I hope some of you have had a chance to hop over and visit our new website http://hochiminhcityhighlights.com. It's slowly but surely coming along and there's some great info on tours, activities and eating spots around town as well as handy hints to stay safe and healthy while you're here.
As well as the new website I've also managed to release my first ebook.
I began to write it on the plane over here and it's taken me this long to get it finalised and up on Amazon. Its called Get Away Worry Free: Pre-Trip Tips for Long-Term Travel
 and goes over all those issues you need to consider before packing your bags and heading off on a long journey just like we have..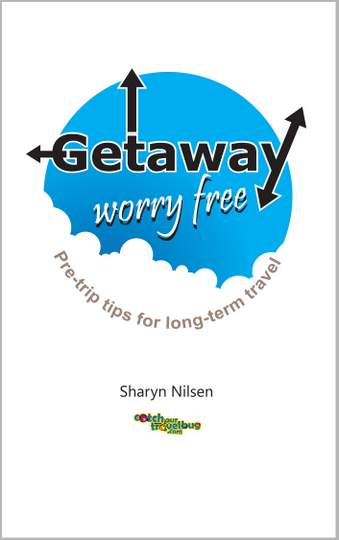 The book is based on our experience of two multi-year adventures. The first was in the late 90's for three and a half years and the second is right now. We've been on the road for almost 4 and a half years this month.
Many of the issues covered in the book are pretty obvious but are easy to overlook in the excitement of planning your big adventure. Unfortunately they can really come back to bite you if they're not addressed. The book is broken down into multiple sections and deals with the trip itself, family and friends, what to do with all your things, health issues, legals and banking and more. You can purchase it from any of the links on this page.
I hope it helps those of you who are considering getting away from it all and going travelling for more than just a short holiday. Please leave me your comments and suggestions about how I can improve the next edition below. If you do get a copy I'd really appreciate it if you left a review on Amazon.
Because of how busy we are, I haven't had a chance to do much writing for this site. I hope to rememdy that in the next few days with a number of guest blogs. The first will be about some of the great beer festivals around the world. I thought it was a fitting subject considering Octoberfest is just around the corner. You all know how much we both enjoy a beer so it's a subject very dear to both our hearts.
We are also headlong into planning the 2015/2016 adventure. At this stage it looks as though we will head back to Oz to pick up our girls (bikes) and fly them up to the Artic Circle. We'll then ride down the old Iron Curtain before heading to the Americas and the Caribbean for the northern winter. A few months crewing on a yacht will get us our sea legs before we work out what our next move will be. We'll be posting on our preparations as things evolve…
Anyway that's everything up to date.  I have a very BIG project to announce to you all in the coming months but can't say too much at the moment. Watch this space…
We'll talk soon,
Shazz and Tim